Trim Presses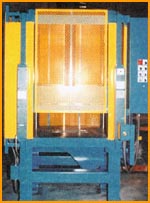 FAR Products, Inc. offers four post trim presses to one hundred tons. All units have custom designed platen with tee slots or threaded hole die retension. Inches of dalite can be specified for custom applications. Units can be built with overhead or under machine hydraulic packages.
FAR Products, Inc. press equipment offers the smooth precise control of hydraulic power with the specific advatages of easy stroke, adjustable pressure, fast approach, slow pressing, and fast opening.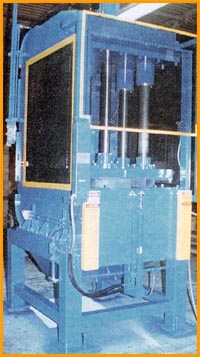 All FAR Products units feature:
Two Hand Palm Button or Pull Back Cycle Start
PLC Control
Ratchet, Pneumatic, Electric, and Hydraulic Redundant Safety Interlocks
Adjustable High and Low Speed Areas
Limit Switch or Pressure Switch Stroke Sensing
FAR Products, Inc. equipment can be accessorized with auto loaders/unloaders and integrated into robotic operations.