Leak Testers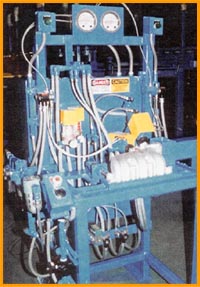 FAR Products, Inc builds custom leak testing equipment using air decay, mass flow, and bubble test methods.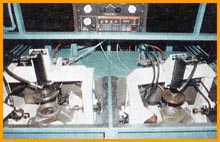 We are experienced in providing Uson, Qualitek, Phase One, and Testrite testing panels. All units are integrated and fully tested before delivery.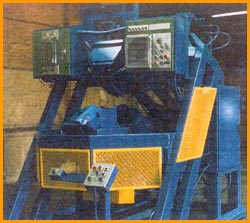 All units use PLC Controls to allow SPC analysis and easy control over ancillary equipment. FAR Products, Inc. leak test units use hydraulic clamping and metal to metal sealing (o-ring) to virtually eliminate false readings from seal leaks.
Optional auto loading, unloading with good/bad part sorting is available. As with all FAR Products, Inc. custom systems, integration with other processes, robotic integration, and auto jigging of part in fixturing or robot loading is no problem.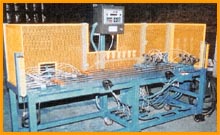 Contact FAR Products, Inc. for consultation services. We have the ability to handle your complete casting processing layout. Our experience is at your disposal.